Over the years, Singapore has seen itself morphed and transformed from a rural village area to a leading global cosmopolis that offers a plethora of business opportunities for corporations big or small and quality living conditions for individuals to play and live with their loved ones. As such, it comes as no surprise that this city-state exudes a strong appeal to scores of expatriates and foreign talents from all around the world. The vast majority of them have even expressed keen interest in attaining the coveted Singapore Permanent Resident (PR) status, which allows them to enjoy and benefit from a slice of the special privileges reserved only for citizens.
What are the Benefits of Living in Singapore?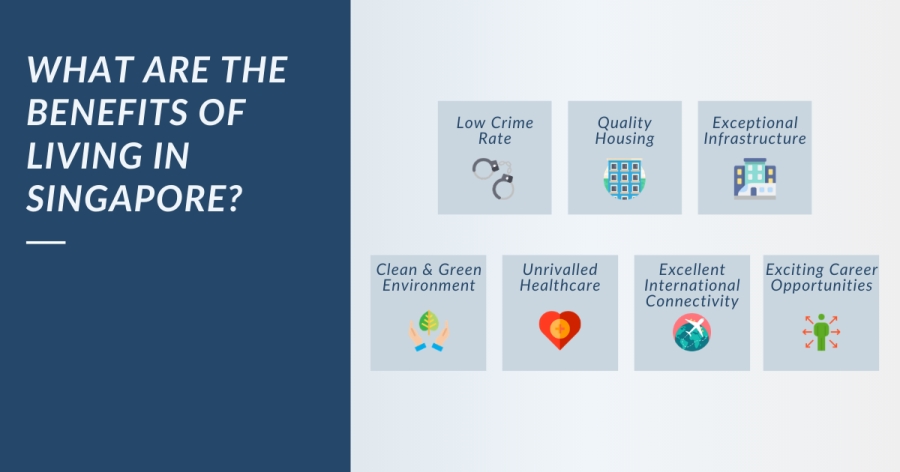 Some of you may wonder why PR status in the Lion City is highly sought after. Taking that leap of faith to become a Singapore PR certainly has its advantages, and they include:
Low crime rate
Quality housing
Exceptional infrastructure
Clean and green environment
Unrivalled healthcare
Excellent international connectivity
Exciting career opportunities
If you are looking to provide for yourself as well as your family members a higher standard of living and a renewed sense of immigration stability, attaining a PR status in Singapore is a good way to achieve that. In addition, becoming a Permanent Resident of Singapore will also empower you with employment security as you will be able to switch employment or pursue your personal interest at liberty without having to worry about renewing your work permit.
Moreover, under the Central Provident Fund (CPF) Act, PRs in Singapore are eligible for CPF contributions made by their employers, subsidised healthcare and education as well as access to public housing. Foreigners living in Singapore with a PR status are also on track to apply for citizenship as well in the future if they aspire to be first-class citizens.
3 Types of PR Schemes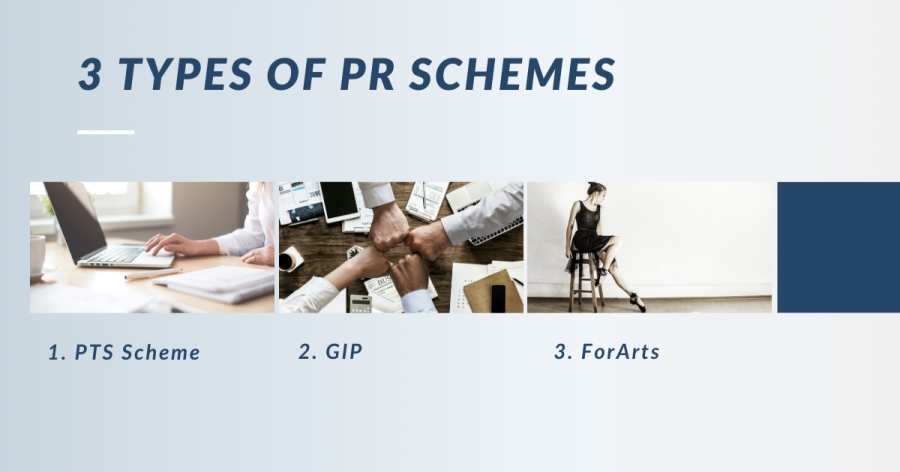 Foreign professionals who wish to make the Lion City their second home have for themselves three separate PR schemes to choose from. These are namely the Professionals, Technical Personnel and Skilled Workers (PTS) Scheme, Global Investor Programme (GIP) and the Foreign Artistic Talent (ForArts) Scheme.
1. PTS Scheme
The PTS scheme is aimed at presenting individuals who are already holding the Personalised Employment Pass (PEP), Employment Pass (EP), S-Pass or EntrePass a window of opportunity to apply for Singapore PR status. To date, this scheme is by far the quickest route for expatriates to gain PR status in the little red dot with a reported 95% of working professionals having successfully obtained their permanent residency via this route.
2. GIP
While the approval rates for the GIP is comparable to that of the PTS, this scheme is specially designed and tailored for high-net-worth foreign investors who are able to invest a hefty amount of S$2.5 million into the country's economy by means of setting up a new business operation here in Singapore or finance a GIP-approved fund that invests in Singapore-based corporations. To be eligible for this scheme, applicants are required to possess a strong business background as well as a successful business track record, among others.
3. ForArts Scheme
Implemented in 1991, the ForArts scheme is aimed at recognising the outstanding contribution and cultural significance of internationally acclaimed artists in fields such as dance, music, film, theatre, literature or photography. This particular scheme encourages talented and dedicated individuals to become part of the country's nucleus and scales the local arts and cultural landscape to greater heights through their unique background, profound engagement and diverse influence with the local communities.
Understanding How Your PR Application is Assessed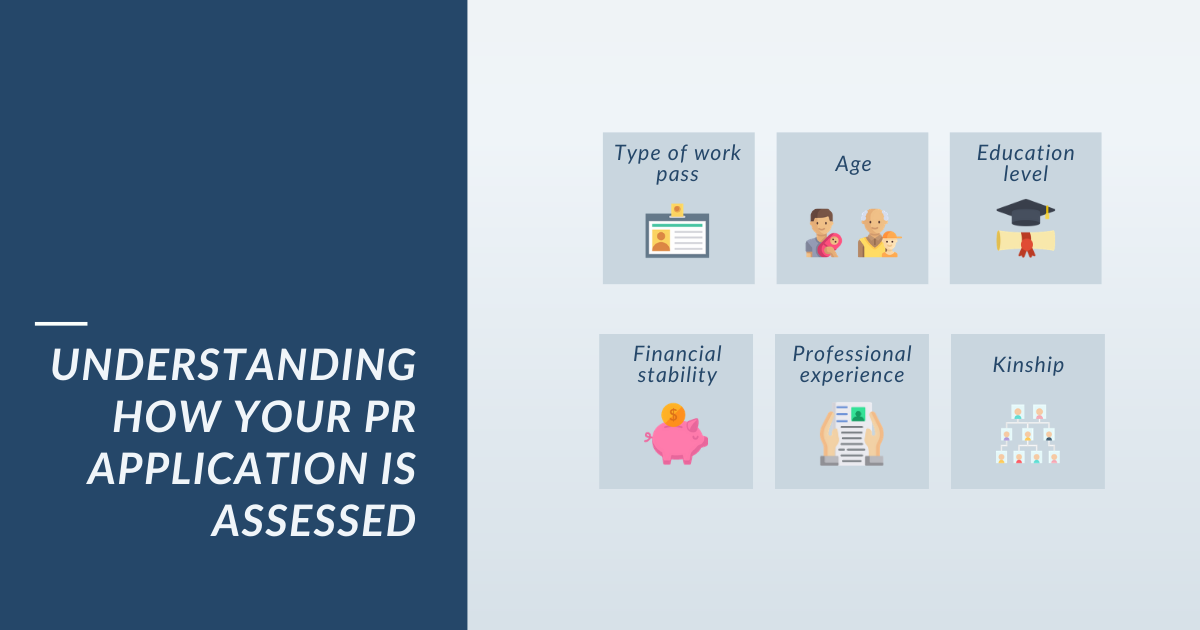 Singapore's Immigration and Checkpoints Authority (ICA) officials have several criteria that will allow them to gauge the eligibility of those seeking to attain the coveted PR status. Apart from the set of necessary documents that you are required to submit in the application, there are factors that can help boost your chances of approval. They are as follows, but not limited to:
Type of work pass (S-Pass, EntrePass, EP or PEP)
Age (ideally below 50 years old)
Education level
Financial stability
Professional experience and subject-matter expertise
Kinship
Other factors that may be considered during the assessment process include charitable contributions, special recommendations and social integration efforts. While these components do not form the assessment baseline, incorporating these value-added traits and abilities as part of your submission portfolio will reflect you as a quality candidate in your PR application.
If you are an expatriate or foreigner who is keen to settle in sunny Singapore and make it your second home, keep reading to discover some of the factors that may increase your chances of a successful PR application.
6 Factors to a Singapore PR Application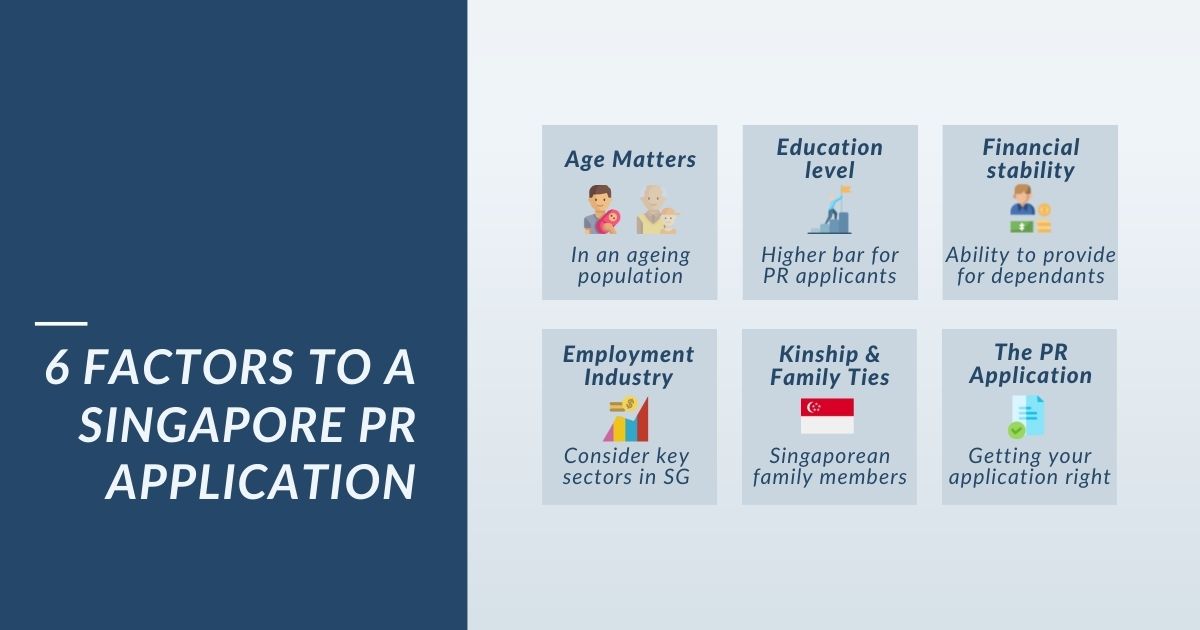 There are six determinants that make a strong candidate profile. These are your age, your educational level, your financial stability, the industry you are employed in, your kinship and family ties, as well as how well you prepare your PR application forms.
Understanding how these factors play in determining your chances helps you to put your best foot forward in the race towards PR status. For example, if you are a more mature candidate, highlighting your established family and relatively strong financial stability will help to assuage the concerns of the immigration officials.
Moreover, in the face of fierce competition, coupling the right mix of strengths and advantages can put you on top.  For instance, if you are an active volunteer in the community, emphasise this in your application alongside your educational qualifications in a high-demand industry. Doing so will show that you are a well-rounded candidate.
Read on as we discuss these six factors in depth:
1. Age Matters in an Ageing Population
Having been described as a "demographic time bomb" by economic experts, Singapore is now facing a population imbalance with the number of its citizens above the age of 65 equalling those under the age of 15 for the first time in history. This is a worrying fact for a country who has already topped the ASEAN list with the oldest society among the 10-member nation. Hence, you are likely to stand a better chance of getting your PR application approved if you are below the age of 50. A younger applicant has more years to contribute vigorously to both the country's economy and society, and not forgetting their valuable role in stabilising and rebalancing Singapore's old-age support ratio. Furthermore, a number of psychosocial studies have indicated that younger individuals can better socialise and adapt themselves with new companies, assuring a relatively smooth integration within a new environment. Nonetheless, senior candidates do bring with them their valuable set of unique experience and wealth of knowledge. It is equally important to note that while a younger age may swing the odds in your favour during the initial stages of the PR evaluation, it is not the primary deciding factor. ICA also takes into consideration other factors such as the potential impact of your contribution to society and/or economy over a period of time.
2. Education Level
As the applications via the PTS scheme increase in volume over the recent years, the bar may be set higher to filter out the cream of the crop. With the PTS scheme being the most preferred route among foreign working professionals, it is understandable that ICA would have received a higher number of skilled and qualified applicants. This, in turn, means that having a good academic qualification from reputable institutions will more than likely swing some additional points in your favour. Similarly, subject-matter expertise or specialised technical qualifications in key market sectors will also hold some weight, especially for skilled-specific positions.
3. Financial Stability
Singapore is an ever-progressive nation and to stay ahead of the pecking order, the global cosmopolitan constantly seeks well-balanced and highly competent individuals to join the workforce and contribute positively to its economy. With all the emphasis on how an individual can contribute to the economy, it is easy for one to assume for gross income to be the key strategic driver for PR approvals. However, it is extremely important for one to grasp the notion of holistic contribution. Granted, the higher your position within a company, the more you earn — this indirectly translates into how well you are able to fend for yourself and provide for your dependants. But, regardless of your corporate standing in a company, all manner of contribution counts and will be taken into serious consideration by the officials. This not only includes your earning capacity but also your spending power as well. As such, younger applicants or PMEs (professionals, managers and executives) from the lower-income bracket are not at a disadvantage as the government adopts a holistic approach when reviewing and evaluating the PR applications.
4. Employment Industry
Singapore is a nation that is progressive in nature, but have you ever wondered about the key business sectors that are driving and propelling the Singapore economy? Well, Research and Development (R&D) has already established itself as the cornerstone of Singapore's economic development, with the city-state boasting a strong network of both public and private R&D centres as it primes itself for new technology, products and processes. According to a published report by the Economic Development Board (EDB), Singapore is now set to grow and increase its prominence on knowledge and innovation-intensive activities as the wind blows in the direction of strong IP protection and enforcement environment. As Singapore gradually marches towards these new developments and milestones, employment experience, technical proficiency or subject-matter expertise in any of the abovementioned key industries and markets may prove to be the difference in edging the other applicants to the coveted PR status. Another consideration to factor in is whether the business industry you are currently in is seasonal or brief and if your employment is for the short term (assignment-based) or a long haul.
5. Kinship and Family Ties
Starting a new life here with your family may also enhance your chances of PR approval as it is seen as a positive influence and is aligned with Singapore's interests. If you already have family members or close relatives residing in Singapore as citizens or Permanent Residents, you may stand a better chance for your PR application to be approved as fostering family ties is highly encouraged by the government. Not only will it aid the country's old-age support ratio, but it will also nurture the younglings to firmly embed their roots into an ever-growing and expanding multiracial society in Singapore.
6. The PR Application
With the large volume of PR applications streaming in the ICA office on a regular basis, it is more important than ever that you fill out your application forms concisely and present other relevant or supporting documents in an orderly and organised manner. This way, key information in your application will be displayed clearly, paving the way for the authorities to critically evaluate and assess your application more efficiently. If you are still on the fence about a possible move to Singapore or simply unsure on how to go about with the PR application, you would be pleased to hear that there are a number of established companies offering immigration services. These services include eligibility assessment, in-depth consultation as well as a step-by-step guide in collating, organising and submitting all of your relevant documents and vital information. Some of these companies go beyond the extra mile for their clients, offering additional services such as a personalised cover letter to further enhance the content and presentation of their clients.
The Takeaway
If you find yourself needing help or advice, Paul Immigrations can provide you with extremely helpful professional immigration services. With experts and specialists to guide you, being entirely new and are uncertain about what to do or expect during a PR application is no massive mountain to overcome. Here at Paul Immigrations, we are dedicated to addressing your every concern, with our consultants guiding you every step of the way. Speak to us today!